the relationship: i-ness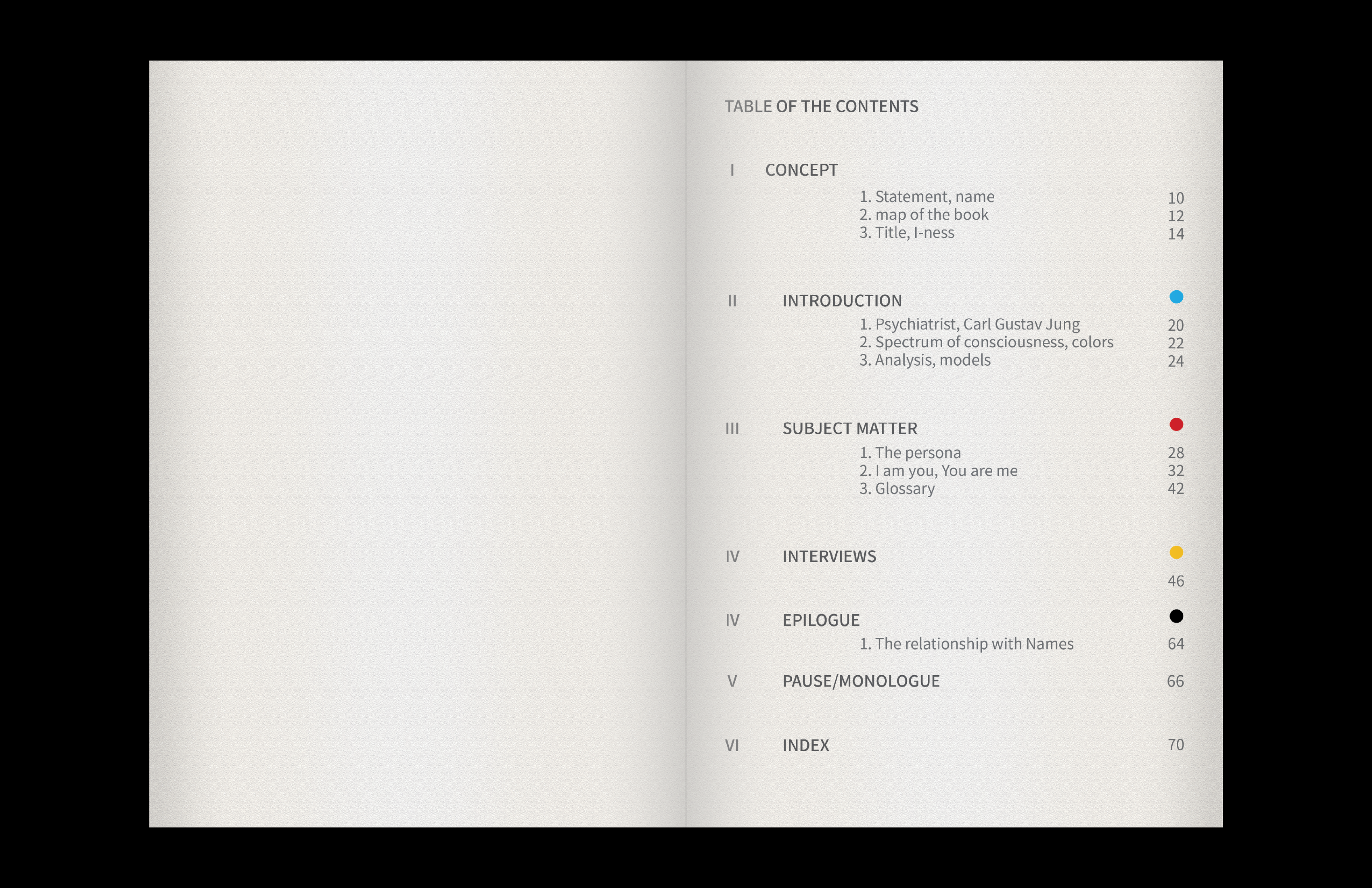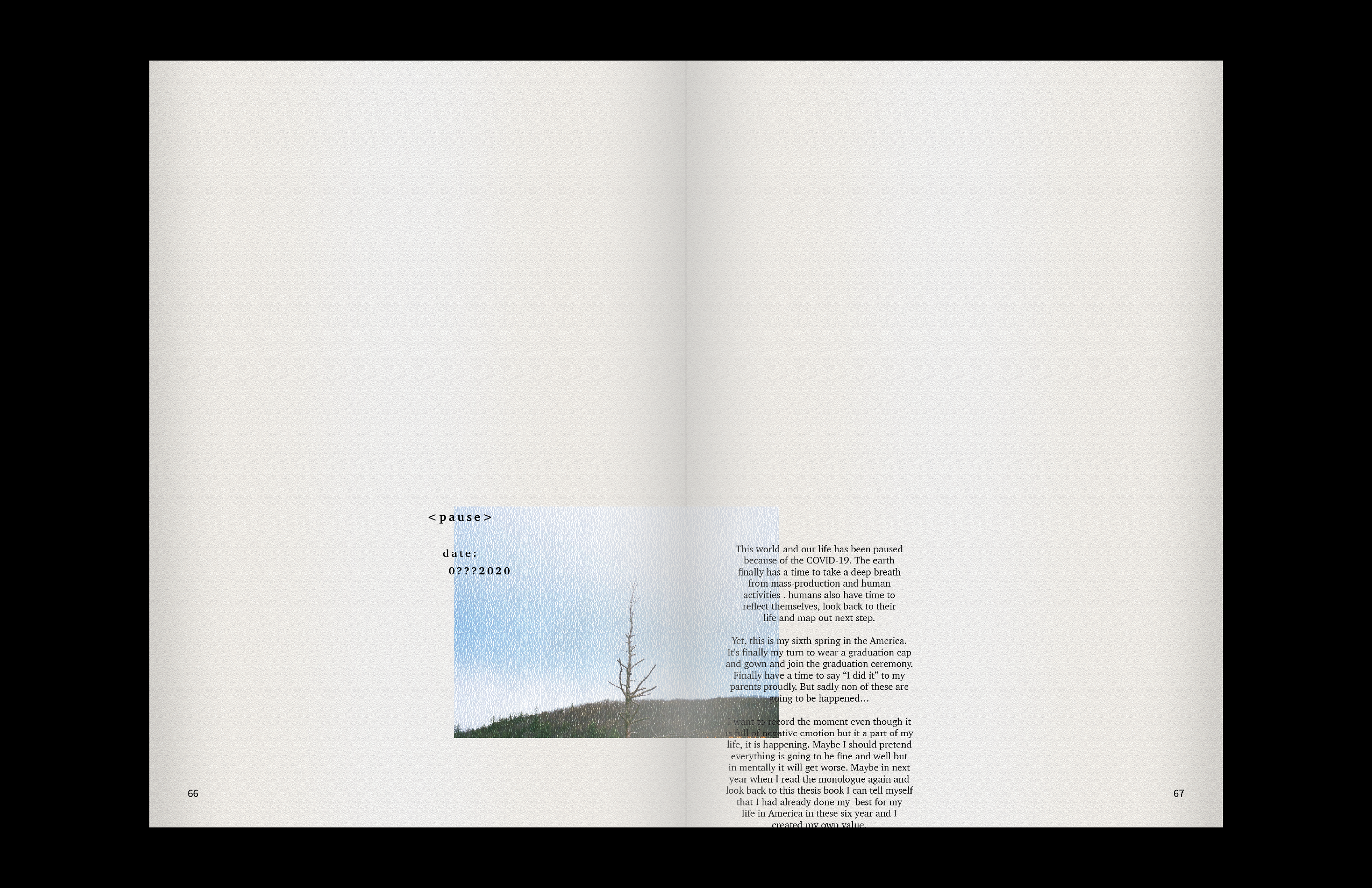 Senior Thesis Project

–
7' x 10', 73 pages,
risograph, section sewn, motion graphics
(May 2020)


︎︎︎︎︎︎︎︎︎


The goal of my thesis book is to let people, who confuse their identity with many different kind of names, undertsand the relationship between their persona and their ego's core. So that they can become more freedom, happy and love themselves more than before.

"How can we be free, unique and individual while being accepted and liked by others and accommodating to their needs and wishes." (Jung's Map of the Soul) The timing, memory or environment will create some personas/positions when they call you the name, they might have some connection or relationship, these also can be overlapping However, no matter which name you have, it is all you, those names are part of you.
They complete you.